Contact us here!
Gothenburg, Stockholm, Linköping - Sweden.
Research - Development - Prototypes
Business Development and sales
Research & Development, New Products & Prototypes. Specialists in Driver Support & Warning Systems

Below project has developed a lot and have had parallell R&D and product development.
The published info is a mix from 2015 and back to founding start 2002/2004 and we have a lot of new interesting
things to show but due to patent spies, "stalking"patent lawyers and to secure information we have not been able
to show everything. Technical foundation works hand in hand with Computer, Mobile and Automotive Industri.
Please contact us and find out what we can show you.>>>>>>>>>>>>>

Today we can use existing hardware and get a "automotive" price-performance-value balance.
Prototypes and lab-testing kit is easy to get and depending on how to do we have product-kits
from (lab-kits) €5.000 ~ €30.000 and/or complete involment as part of your experiments/research
and/or product development.

We have experience in R & D, professional driving (transport and racing) and have been working
with in "automotive", "telecom", "electro", "cam-software-analysis", "signal-processing-analysis"
including certified work/projects and processes.

Main persons are round 40 and 50 years old and we have some projectmembers around 35-40 years.
There are a lot of experience here but a lot of heart for good projects.
Ref: Audi, Autoliv, Ericsson,
Save time as we will add speed to your projects.

Please contact us as we are free to work with new partners/projects for the moment.
We want to handle this discreet so please send a e-mail, incl. telephone number and contact name.
If you are interested we have 1-5 qualified engineers and can involve upp to 30 persons.
In our network we have appr. 500 persons depending on what sort of project.

Best Regards
Sentive project group
Other new Publications:


---
Pictures notification: BOXES and Phones are from test 2004 and 2007. Latest models shown in separate demo.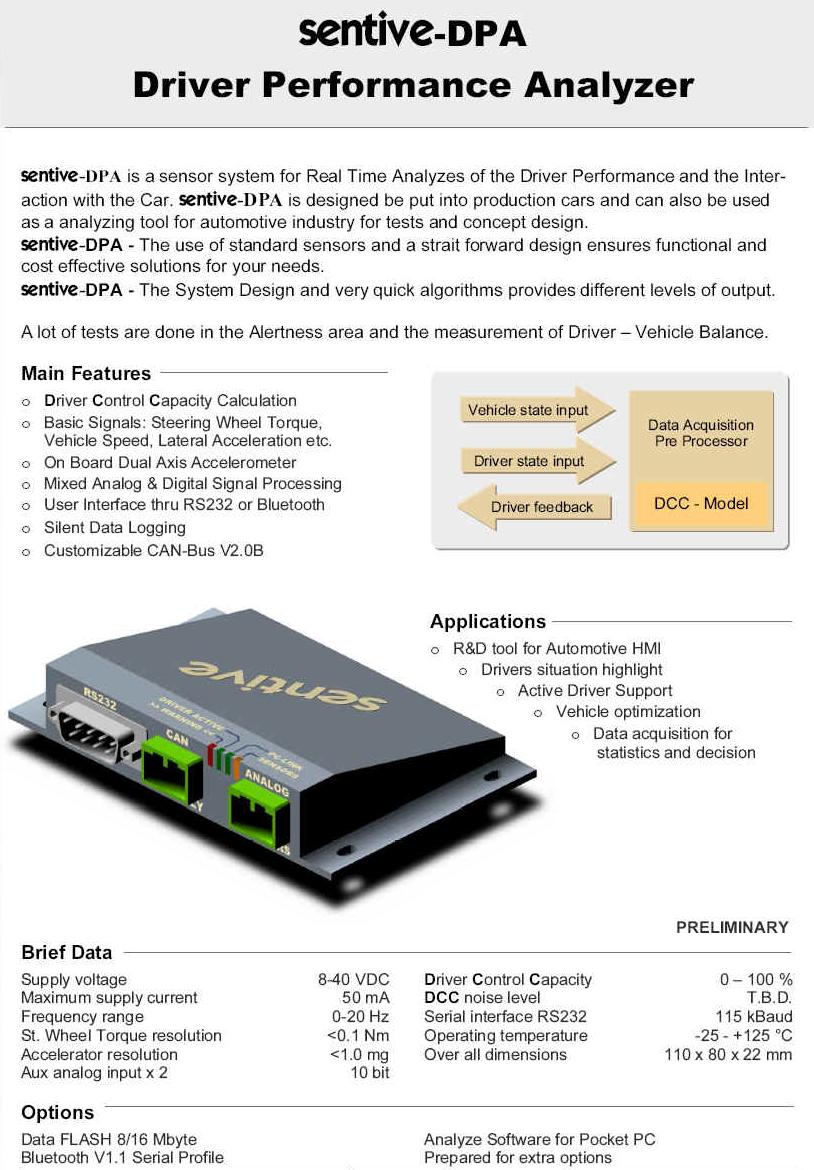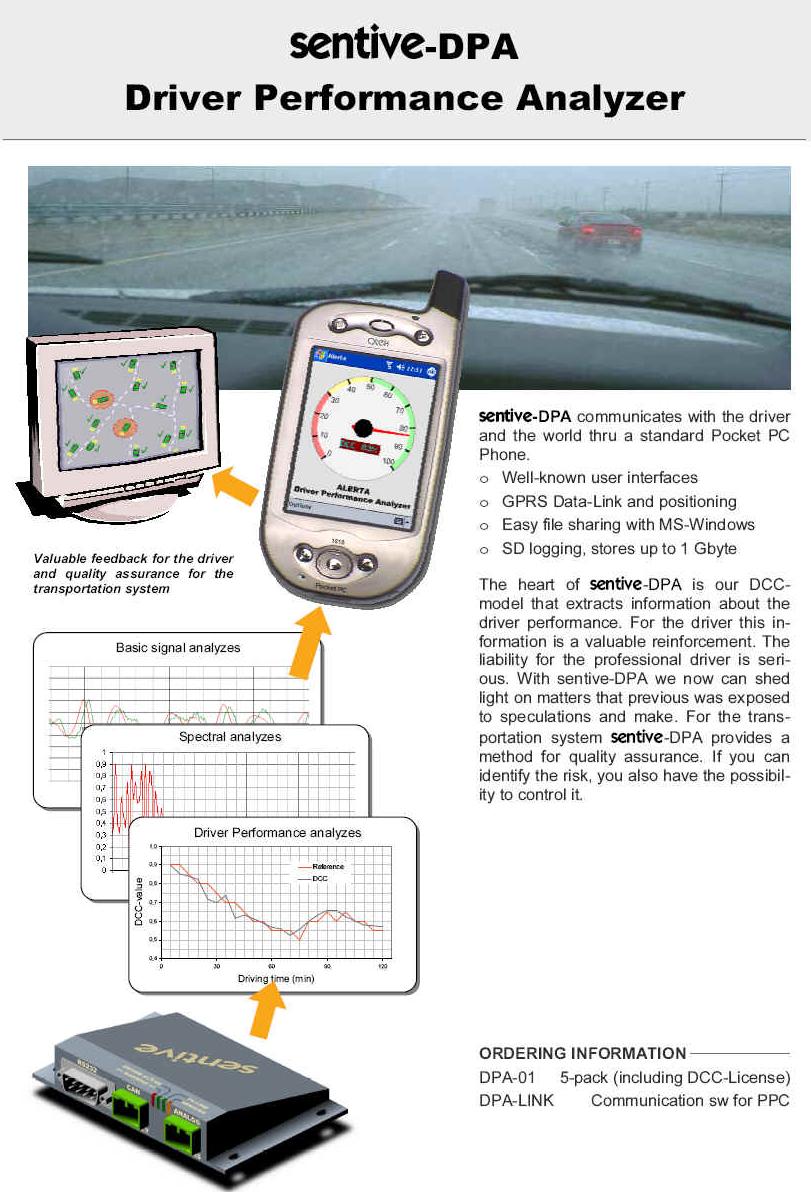 For contact click here
HQ in Gothenburg Sweden

Tired driver - Sleepyness - tests shows up to 100% detection with our simple methods.
New publication - we can support your new product - you are free to make a new patent - we can help you to design !
New publication = patent free. Make your own new and integrated patents with a little help from us.
Simulator studie ALCOHOL - realtime driver analyzis and warning levels.
Please contact us for english information - click here!
trötta förare trött somna sömniga bilförare lastbilsförare bussförare varnare sömnvarnare påminnare avkännare sensor rattrörelse balans förarstöd aktiv säkerhet
väcka trött upptäcka sömn farlig trötthet tupplur mikrosömn utmattad utarbetad körpass körschema väckarklocka varningsklocka tröttande uppiggande chaufför
ögonblick ögonblink attentive tired fahrer trötta farligare än alkohol påverkade enligt BBC test varningsystem schlafen autofahrer schläft müde Schlafmangel
müdigkeit einschlafen schläfrig sömnsjuka aufwecken die Aufmerksamkeit aufmerksam wecken Schlafkrankheit Die Näherei Näharbeit verschlafen schläfrig
betrunken besoffen drunk sleepy drowsy fall asleep go back to sleep somna om drop dose off drunken intoxicated driver analyzer, driver safety, alcohol warning system,
drug detection, driver warning system, out of control warning, active driver warning, passive driver safety, active driver safety, driver safety system, driver performance analyzer
driver wakeup system, driver attention, alcohol detection, drug detection, sleepyness detection, wake up, driver analyzer, driver safety, alcohol warning system,
drug detection, driver warning system, out of control warning, active driver warning, passive driver safety
sömn detektion, alkohol mätare, förar analys, förarens aktivitets nivå, förarens prestations nivå, förarens control nivå, varningssystem om föraren kommer ur kontroll,
förar kontroll, förar stöd, passivt förarar stöd, aktivt förar stöd, drog varnings system, sömn varnings system, väcker föraren, mätning av trötthet,
förar trötthets nivå,trötta förare, varning vid trötthet, alkoholvarnare, active driver safety, driver safety system, driver performance analyzer , driver wakeup system,
driver attention, alcohol detection, drug detection, sleepyness detection, wake up,